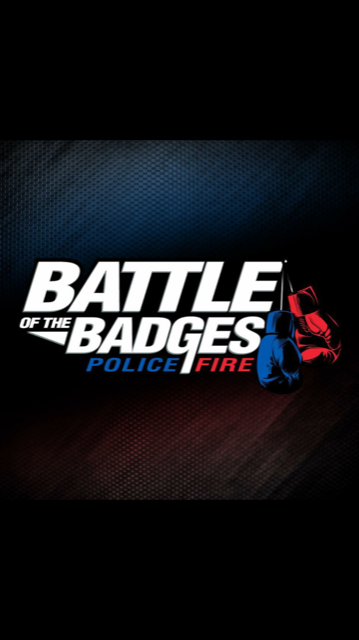 This is an invitation to all Fire and Police Personnel wishing to participate in the 4th Annual Battle of the Badges in Bossier City, LA on April 13th 2019. Anyone working in either a professional or volunteer capacity as a firefighter or police officer is eligible to fight (boxing). Participants will be assigned to weight classes and paired with individuals that match their weight and experience levels. Other information for your consideration as follows:
- All proceeds from the fight will be donated to charity.
- A Prize Belt will be awarded to the winner of the Main Event Bout
- Medals will be awarded to the winners of all other bouts.
- All fighters will receive a swag bag (t-shirts, extra tickets, etc.)
- The Weigh In on April 12th will be open to the public, with a party following.
- Doors open at 6 p.m. on April 13th with the fights beginning at 7 p.m.
- Hotel accommodations will be provided for out of town fighters.
- Gloves and helmets provided.
- Fights will take place in the Horseshoe Casino's Riverdome.
Anyone wanting to fight should contact Jacob Dyson, 318-525-4298, or go to botbadges.wixsite.com and fill out the Fighter Form. All other questions may be directed to Ashton Poole by phone or email, 318-458-3050 – ashton.poole@bossierfire.com or Tad Henderson, 318-218-6434.