Alexandria Firefighters Local-540 MDA Gun Raffle
This is for a 30 day gun raffle which will start on September 1st. One half of the proceeds will go to MDA. Distance is not a problem to buy a ticket, as we can take pay-pal, and then will text you a copy of your ticket. The gun list for each day is attached. If you win a particular gun, but want a different one, you can use the amount toward that different one. The winning number will be the same as the Pick 3 each day by the Lotto. Tickets are $30 each.
Any questions, please contact President Patrick Searcy, at 318-729-4284.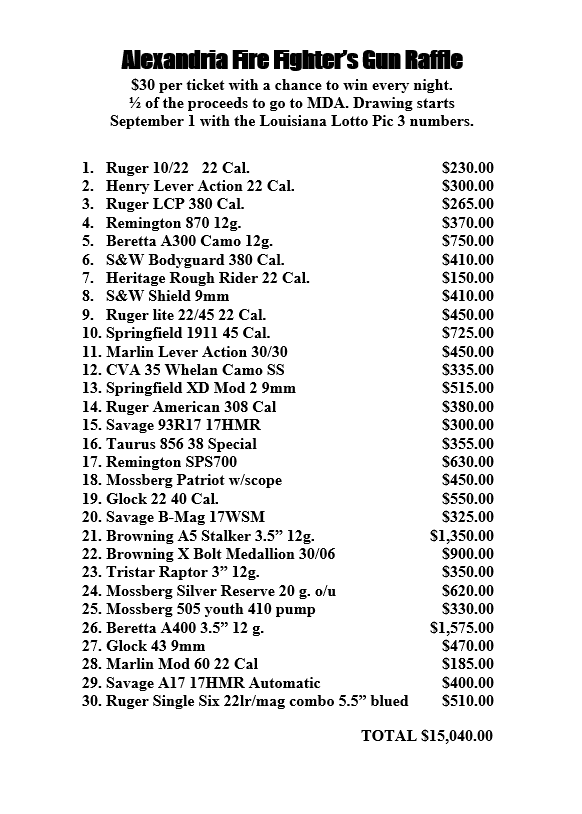 Download:

Alexandria Firefighters Local-540 MDA Gun Raffle.pdf